Ready for a delicious deli sandwich with your favorite meats, cheeses and veggies piled high and served made-to-order? The StreetScape Deli is the place where your hunger won't have to wait to be satisfied. From hot and fresh baked goods to crisp, fresh salads, the StreetScape Deli has it all and it's all ready to go. Take your hunger to the Street—the StreetScape Deli!
Hours & Location
Monday        11AM – 12AM
Tuesday       11AM – 12AM
Wednesday  11AM – 12AM
Thursday      11AM – 12AM
Friday           11AM – 3AM
Saturday       11AM – 3AM
Sunday         11AM – 12AM
Located across from the Bingo Hall, next to our Poker Room.
Chefs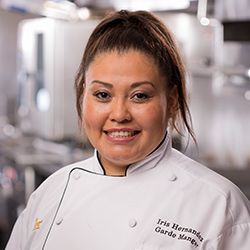 Chef Iris Hernandez - Streetscape Deli
Chef Hernandez has more than 17 years of experience in the culinary industry. She started working at the Tequila Factory at Casino Del Sol in 2009. As Streetscape Deli Chef de Cuisine, she specializes in creating great sandwiches, salads, and much more. Chef Hernandez is currently a member of the American Culinary Federation.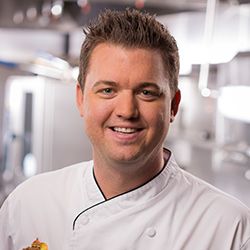 Chef Ryan Clark - Casino Del Sol
Tucson native and Casino Del Sol Executive Chef, Ryan Clark has a wealth of experience in the food and beverage industry. He graduated top of his class at the Culinary Institute of America in Hyde Park, New York, and was named one of the Top Sixteen Junior Chefs in the U.S. by the American Culinary Foundation. Clark has been nominated for Tucson Weekly's Best Chef and holds the rare distinction of being named Iron Chef Tucson for three consecutive years. Chef Clark has also been nominated by Food and Wine Magazine as one of the Best New Chefs in the Southwest. He's a Certified Executive Chef and member of the American Culinary Federation. Chef Clark is the author of Modern Southwest Cooking, a cookbook that showcases his passion for regional cooking and local ingredients.