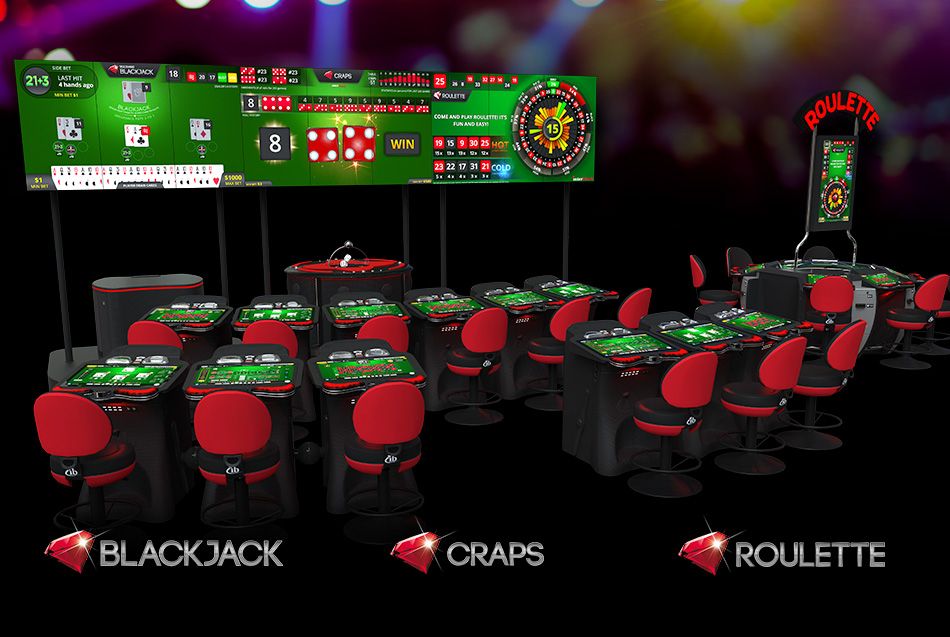 The first Casino in Tucson to offer electronic craps, roulette and blackjack!
Come play electronic Roulette, Blackjack and Craps in the all new Interblock Stadium at Casino Del Sol  The innovative, electronic gaming space is composed of  high-definition LCD displays and generators that deliver Roulette, Blackjack and Craps games.
Simply toggle between the three games by using the navigation on the left hand side of the screen, and select which game you would like to play. Each play station offers help and rules options, repeat betting options, history of past game outcomes, and a strategy card for Blackjack.
Now available at Casino Del Sol - 12 game stadium and a 6 station roulette
Coming soon to Casino of the Sun - 6 station roulette and 3 station blackjack